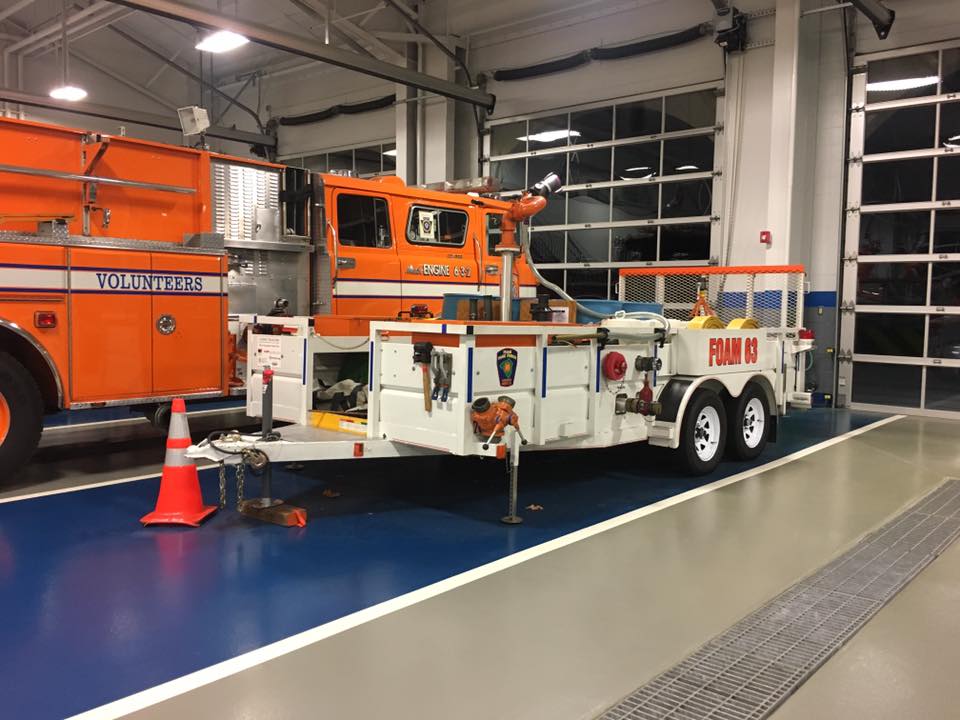 Foam 63
Foam 63 is a trailer which carries a large supply of foam concentrate and foam application equipment.
2005 MGS Industries Trailer
50 Gallons of High Expansion Foam Concentrate
500 GPM Foam Master Stream Device
Various foam eductors and appliances
High Expansion Foam Generator
80lbs of Dry Chemical
Foam 63 is owned by the Lancaster County Emergency Management Agency and is one of three similar trailers in the county. This trailer along with Squad 63-1 are part of the Lancaster County Foam Task Force 36. Foam 63 carries a cache of foam appliances capable of flowing over 1000 gallons per minute of finished foam.